This is something I posted on a Ravelry group ages ago in a discussion of Helper Cats. I came across it while trying to find something else and thought I'd put it up here, with a few extra photos from Instagram. (A few of these are from the very bad iPod camera era of my Instagram account — I seem to have a shortage of recent helpering photos.)
Vladimir is a most excellent helper. He helps me cut out and alter patterns — I handle adding the seam allowance and cutting, while he's in charge of chomping scraps of freezer paper, swatting at raindrops on the window and attempting to make off with the scissors while I post photos to Instagram.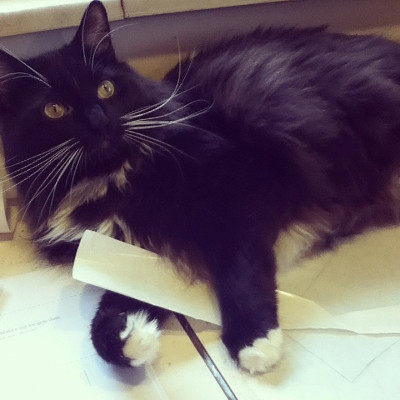 He helps cause clear printer jams: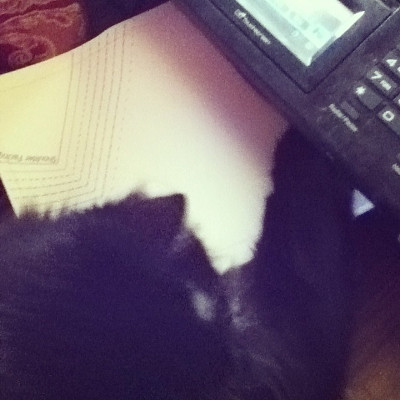 and supervises photo shoots (he prefers to be referred to as Creative Director):

He is an expert at bobbin changes and sewing machine maintenance: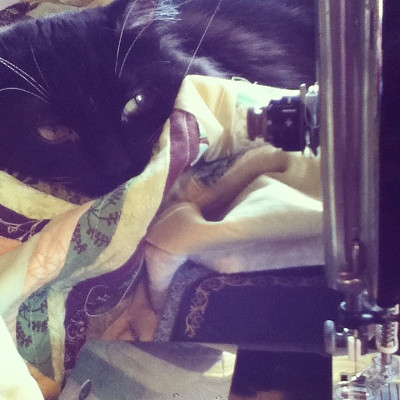 and he specializes in quilt basting, which he finds meditative and restful:

Not that he confines his helpfulness to sewing. His bookbinding skills are legendary: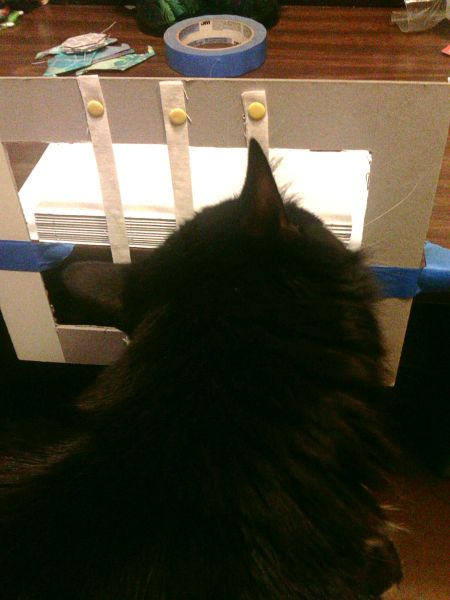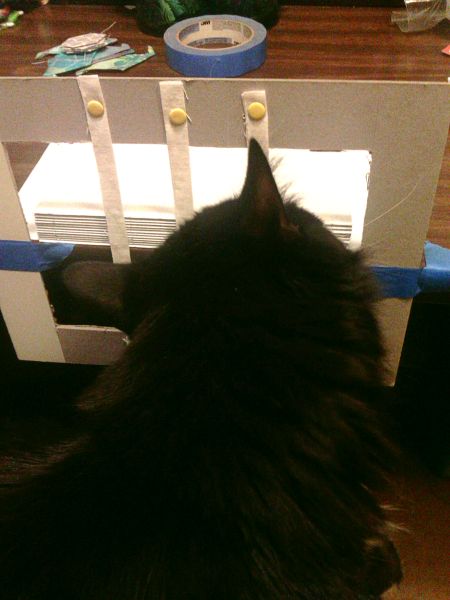 Yet even with Vladi's many responsibilities, he still finds time for scientific inquiry. Here he's just discovered incontrovertible proof that water-erase pen is also drool-erasable:

High five.