With the weather alternating between cold-and-gray and somewhat-warmer-but-rainy-and-muddy, it was time for some warm colors. I did another big round of gel prints and used some of them in a collage of dictionary birds.
I've been pretty fond of printing onto sewing pattern tissue lately. I've been scavenging tissue from a thrift-store pattern for a horror show of an eighties Vogue dress with a neck ruffle, pintucks and a big old sash. (I think it's supposed to look romantic, but mostly it looks itchy.)

I've also been printing over text a lot. Mostly pages torn from an outdated, cheaply printed paperback dictionary, but also some pages from out-of-copyright botanical name texts that I printed onto deli paper quite a while back.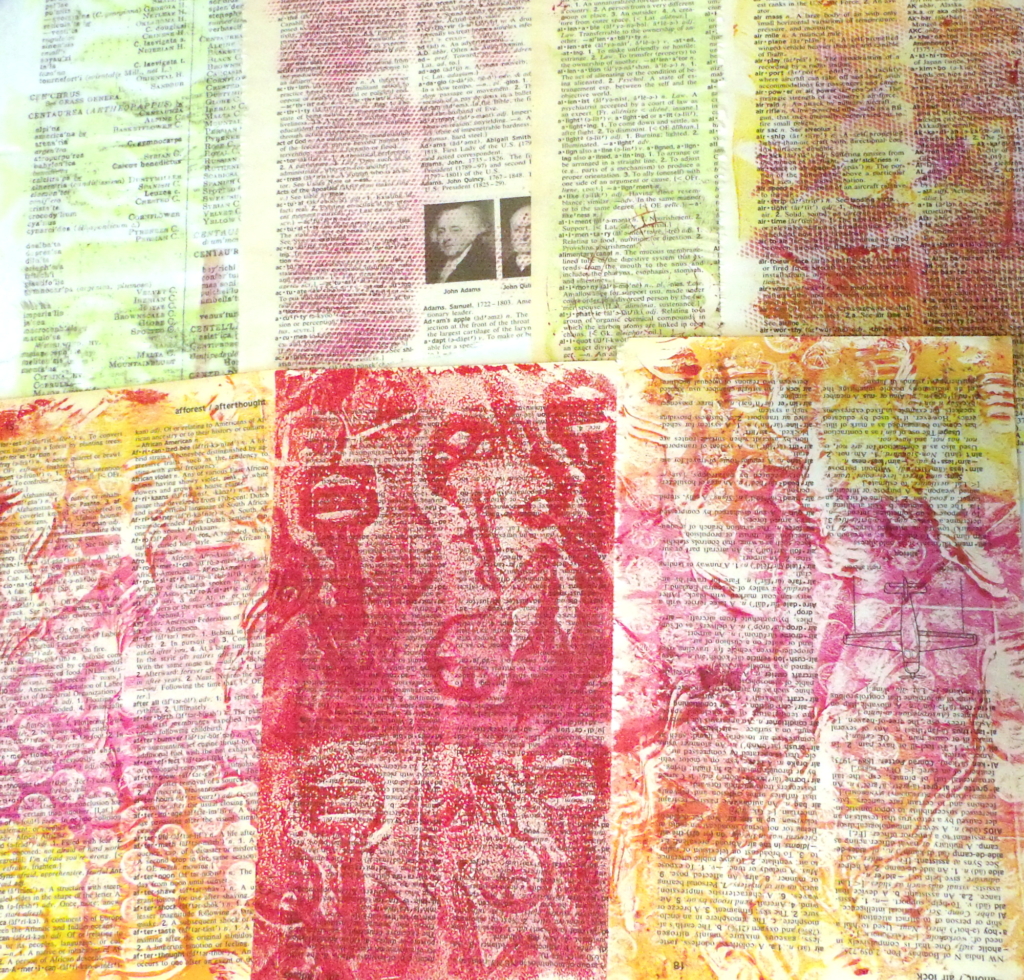 I know that some folks have pretty good luck collaging deli paper with printed with an inkjet printer, but it doesn't work out especially well with mine. The ink always smears, even after experimentally trying to heat-set it with the iron.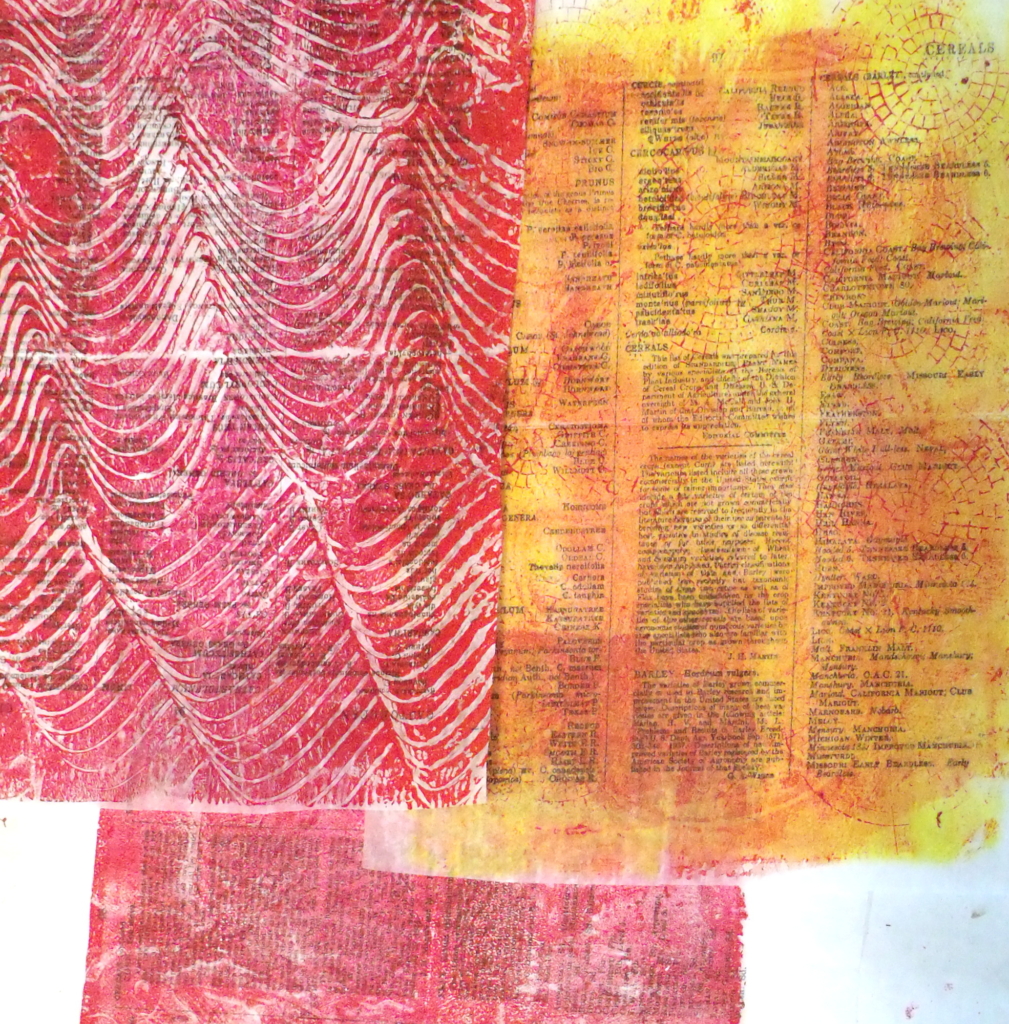 But I figured I might as well use the ones I've already printed, and maybe getting some acrylic paint on them will help seal the ink some. I haven't done much with those ones yet, so the jury is still out.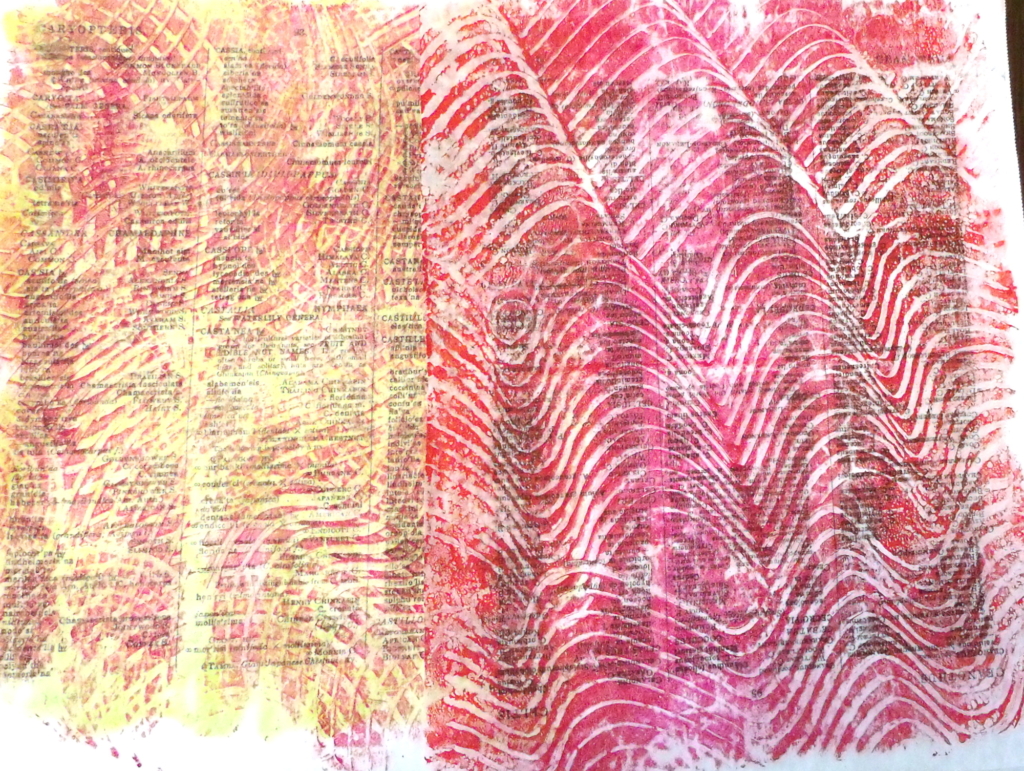 I used some of the monoprinted pattern tissue in the background, then broke out the xacto knife and cut a pile of birds out of the dictionary pages. This is what I came up with: